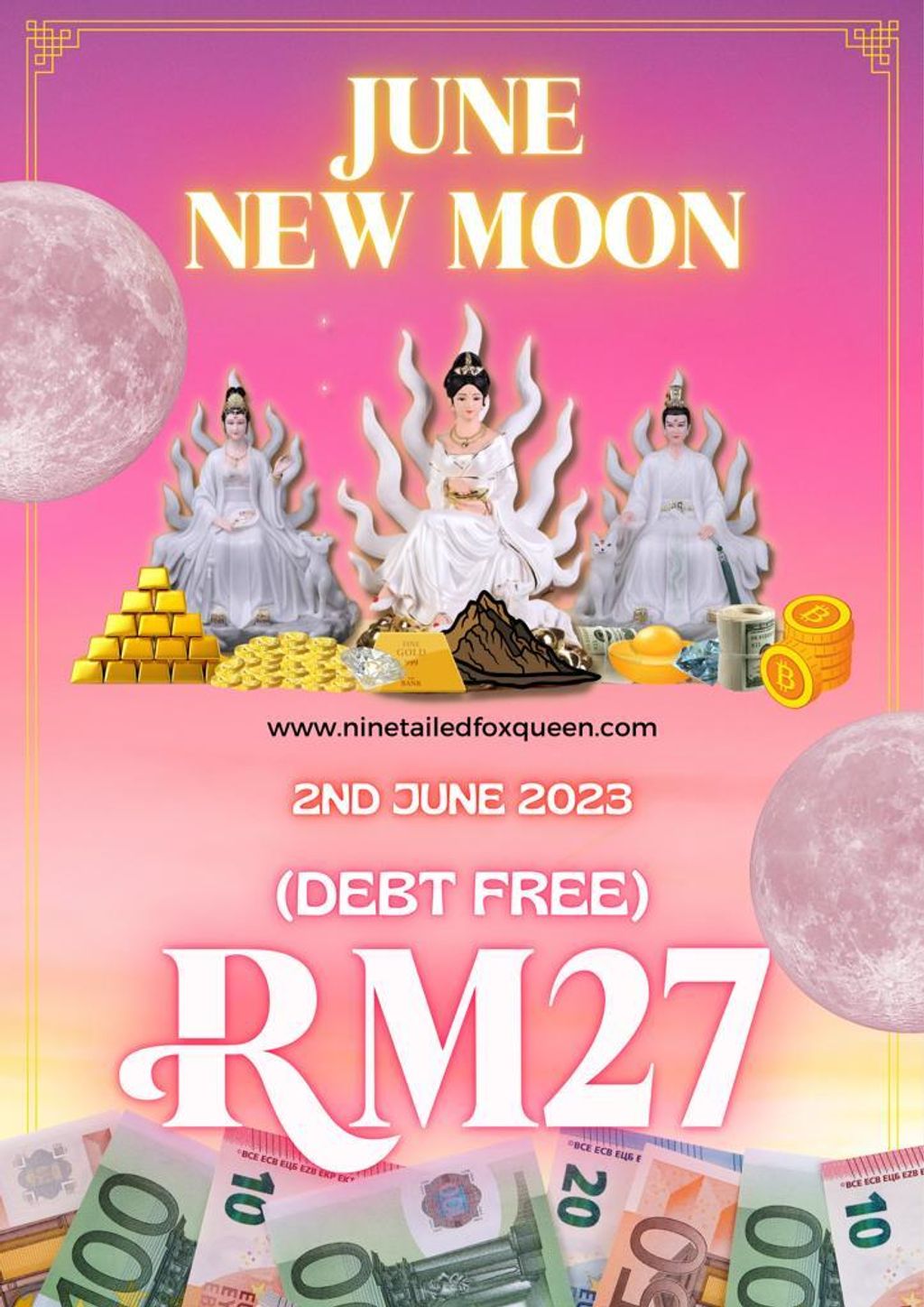 June New Moon (Debt Free) - RM27
June New Moon - Debt Free
Nine Tailed Fox Queen
Ritual date : 2 June 2023
1 slot = 1 name
Kindly provide fullname and birthdate on Remarks box.
** The website system will auto cancel orders without attached payment receipt after 1 hour of submitting the order.
————————————————-
Tarikh ritual: 2 June 2023
1 slot = 1 nama
Sila berikan nama penuh dan tarikh lahir pada kotak Remarks.
** Website akan auto cancel order² yang tiada resit bayaran selepas 1 jam submit order.